Professional Translations for Construction
by POZENA Multilingual
Construction is one of the key sectors of the economy, often involving international collaboration through consortia with foreign investors and contractors. This necessitates the translation of extensive documentation.
POZENA Multilingual provides professional translations in the construction field, with our regular clients representing various industry sectors such as residential, road, rail, sanitation, industrial and public utilities.
Efficient execution of construction translations is assured by POZENA's trusted team of translators who are experts in the field. Our terminological databases, developed over the years through translation support systems, are an additional advantage. They enhance project coordination and contribute to the quality of translated documents, particularly important in urgent and comprehensive assignments. That's why POZENA's construction translations mean quality, reliability, precision, terminological consistency, and punctuality.
Specialized translations for the construction sector
Professional translations for construction companies are crucial for effective business operations in the international arena. Qualified translators with experience in the construction industry guarantee precision and understanding of the specifics of the sector, which avoids misunderstandings and errors that can lead to serious financial and legal consequences.
Technical and industry terminology
Translations in the construction sector require specialist knowledge and technical terminology. Translators specializing in this field have appropriate competencies and experience that allow for a reliable rendering of the content of the original, taking into account the specificity of the target market.
Thanks to always the latest world technology, we can manage the industry, corporate, plant and design terminology of the customer. This means respecting the client's entrusted dictionaries and expanding and co-creating such assets. The result is the desired linguistic consistency within the project and between all client projects.
Translation of technical documentation for construction
Construction companies must often translate various materials, such as technical documentation, construction projects, technical specifications, assembly, and operating instructions. Translations of such documents must be accurate and in accordance with applicable industry standards to ensure the safety and proper functioning of construction works.
Translation of construction tenders and contracts
The construction sector is highly competitive, so it is important for companies to compete effectively for contracts in the international market. Professional translation of tender documents and contracts allows for the precise presentation of the offer and understanding of the terms of the contract, which increases the chances of success in negotiations.
Legal Translation and Regulation
Construction companies must know and comply with the applicable laws in their country. Translations of legal acts, regulations and industry standards are necessary to avoid illegality and financial penalties. Translations of this category must be carried out by specialists in translation and the relevant field of law.
Intercultural communication in construction translations
Cooperation with foreign partners requires an understanding of cultural differences and language specifics. Qualified translators help break down language barriers, facilitating communication and building lasting relationships with international partners in consortia, global clients, shareholders and other entities relevant to the enterprise's success.
Translation of health and safety training materials
In the construction sector, the safety of workers is a priority. Translations of training materials and health and safety instructions help ensure proper compliance with health and safety rules by international employees, which translates into reducing the risk of accidents and the company's legal liability.
Translations of certificates and attestations
Certificates and attestations are necessary for the construction industry because they confirm the quality of the materials used, the competence of employees or the compliance of the works performed with standards and regulations. Professional translations of these documents facilitate their acceptance by supervisory authorities and business partners.
Support in negotiations and meetings
Professional interpreters with experience in the construction industry can support companies in conducting negotiations and meetings with foreign partners. Their technical and linguistic knowledge allows them to convey information and understand the expectations of both parties accurately.
Therefore, we offer interpreting services of all categories, in the place indicated by the client (in Poland and abroad) as well as online interpreting, using the client's platform, or our platform that supports live interpreted meetings, also with full technical and administrative support.
Access to new construction markets through translations
Good translations enable construction companies to expand into new markets and build an international network of business contacts. Professional translation services contribute to competitiveness and increase the profits of the enterprise.
Management of construction translation projects
Professional translation agencies offer comprehensive management of translation projects, which allows you to save time and company resources. These services include the coordination of translators, editing, proofreading and quality control.
Our skillful management of each translation, which means speed, quality and reliability at a reasonable price due to our workshop and experience, is absolutely the main advantage for the customer from partnering with us.
CAD and Software Translations
In the construction industry, specialized software and CAD files are often used to design and visualize structures. Professional translators with experience in this field can translate and localize such files, maintaining their functionality and comprehensibility for users from different countries.
Express Translations
In some situations, construction companies may need translations in a short period of time. Professional translation agencies offer express translation services that allow you to deliver high-quality translations, even for large projects quickly.
One of the projects we recently delivered was 1,100 pages of complex construction documentation and was made from Friday to Monday, to the full satisfaction of one of our regular clients.
Translations for LEED and BREEAM certification
Sustainable and sustainable buildings are becoming more and more popular in the world. Translations of documents related to LEED (Leadership in Energy and Environmental Design) and BREEAM (Building Research Establishment Environmental Assessment Method) certifications are essential for companies seeking to obtain these prestigious certificates.
Translations for the prefabrication industry
Prefabrication is a dynamically developing sector in the construction industry. Translations of specific documents, such as product catalogues, technical specifications or assembly instructions, are crucial for prefabrication companies in international markets.
Translation of cost estimates and economic analyses
Construction companies must fully understand costs and economic forecasts, especially when expanding into foreign markets. Professional translations of cost estimates and economic analyses are essential to avoid mistakes and financial risks.
Translation of cost estimates and economic analyses
Construction companies must fully understand costs and economic forecasts, especially when expanding into foreign markets. Professional translations of cost estimates and economic analyses are essential to avoid mistakes and financial risks. Qualified translators specializing in this field can consider currency differences, tax rates and local financial regulations, which allows companies to estimate investment costs and potential profits accurately. Cooperation with experienced translators also ensures timeliness and reliability, which is crucial in the process of making strategic decisions.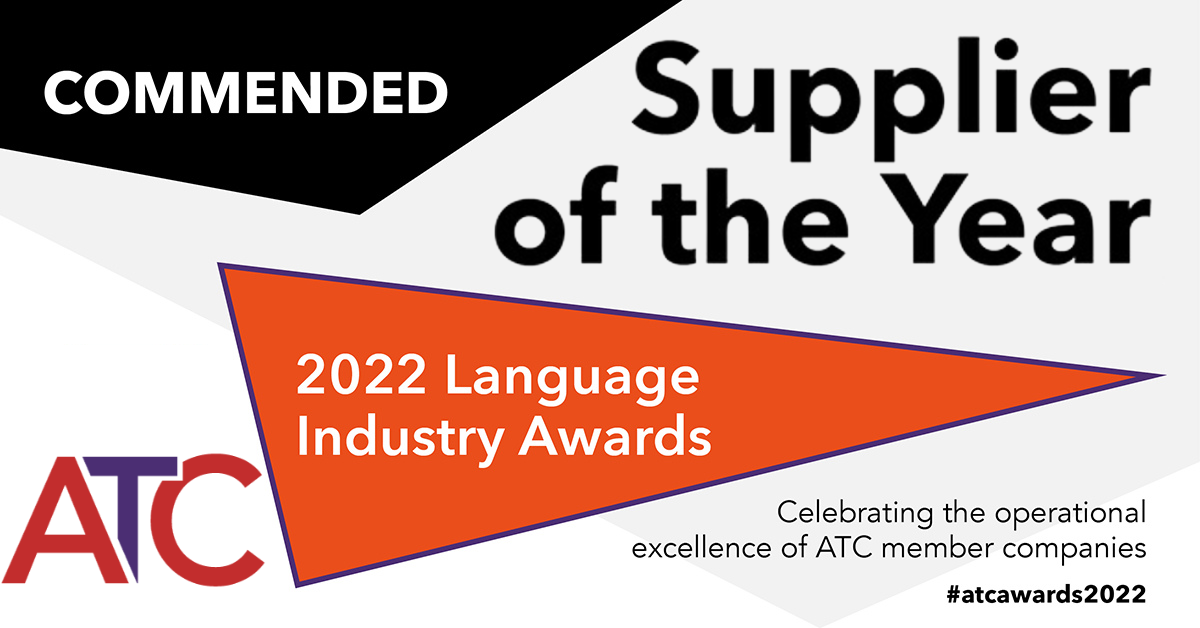 The kindness and appreciation expressed by clients daily bring us immense joy. Feedback shapes our formula and motivates us to strive for continuous improvement, learning and effort.
We are incredibly proud when our daily work leads to prestigious global recognition. POZENA Multilingual was recently Commended at the grand annual gala of the Association of Translation Companies, one of the world's preeminent language industry organizations. We are immensely thankful for this gesture of peer recognition.