People
Our team's passion for the language industry has been strong for nearly 30 years. We thrive on the constant challenges that each project brings, and we're always ready and willing to help every client.
Our modern and efficient structure ensures that each team member has the best working conditions to focus on one mission: delivering exceptional language projects for our clients.
This mission requires a well-organized distribution of roles and tasks, continuous professional development, autonomous decision-making, cutting-edge tools, and the ability to work from anywhere.


Languages
Our clients have a myriad of language needs, ranging from hundreds to thousands. Each project is unique, with the varying subject matter, industry, and product requirements that may necessitate a different language.
We don't limit our services to specific languages; we respond quickly to our client's evolving language needs. You don't choose the languages you need to work with, so we don't either.
That is why we are always ready: we competently serve every language in the world, whether it's a daily occurrence or a rare one. Our clients rely on us for this.

Technology
Our mission is to be one of Europe's finest language companies so that our clients can rely on our competence and focus on their other challenges.
The language industry today is incredibly attractive - not only because of the sheer beauty of language but also thanks to its incredible speed of technological advancement. We ensure our solutions remain cutting-edge to properly deliver on the language needs of our corporate, business, and professional clients.
This means constant learning and investment as the global language industry never stops changing.
we understand clients' challenges
Our experienced Customer Care representatives assist clients with their multilingual challenges every day. Our priority is to take the time to speak to clients and understand their needs. At the heart of our success lies this meaningful dialogue.
we will deliver every type of project
For almost 30 years, we have been evolving and completing thousands of projects. We develop new solutions as the world progresses and client requirements change. We are focused on remaining ahead and continuing to deliver your projects in the future.
we use world-class language tech
We are constantly investing in leading technology and learning how to use it correctly. This ensures our clients receive the benefits not only in linguistic quality but also consistency in products, fast delivery, and budget savings.
At POZENA Multilingual, we pride ourselves on being kind and friendly individuals. Our ultimate goal is to provide professional language services and make the experience easy and enjoyable for everyone involved.
We proudly collaborate with Poland's top universities, where some of our colleagues also serve as lecturers, thus bridging contemporary theory with commercial best practice. We offer support to these institutions, helping shape linguistic education.
we are part of the global language industry
We actively participate in the life of the global language industry. We are proud - and award-winning! - members of several associations. This allows us to offer our clients world-class products that are as good as it gets.
0
client countries in Europe and worldwide
0
professionals in the core team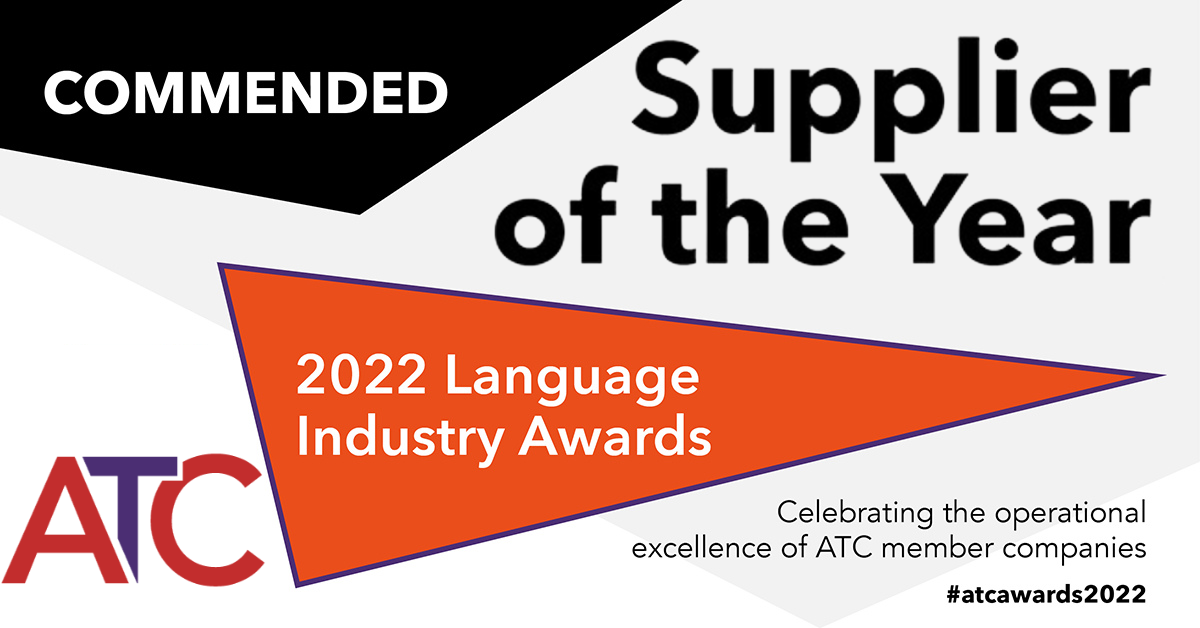 The kindness and appreciation expressed by clients daily bring us immense joy. Feedback shapes our formula and motivates us to strive for continuous improvement, learning and effort.
We are incredibly proud when our daily work leads to prestigious global recognition. POZENA Multilingual was recently Commended at the grand annual gala of the Association of Translation Companies, one of the world's preeminent language industry organizations. We are immensely thankful for this gesture of peer recognition.